Home
>
Uncategorized
> Gunny G: BRING BACK THE HAT!: Men's Hats: Fedoras, Porkpies and the Derby | The Art of Manliness……
Gunny G: BRING BACK THE HAT!: Men's Hats: Fedoras, Porkpies and the Derby | The Art of Manliness……
Gunny G: BLOGGIN' BAD!~MAKE AMERICA "AMERICAN"! AGAIN!!!!! (FUBO!) BRING BACK AMERICA's HAT! (THAT BAD ASS DEPLORABLE FEDORA!) ~ $H!T-CAN THE STAIN, STIGMA, STENCH AND SHAME OF "THE PRINCE OF FOOLS"~ AND: "FINALLY," ~ BRING THE "POF" TO JUSTICE!, EXPOSE! AINOs (AMERICANS IN NAME ONLY), AND FLUSH THE SWAMP~POWER-FLUSH! "TWICE!"-("FLOATERS" Y'KNOW!) -POTUS .45 TRUMP COCKED and LOCKED!.....-ONE RIGHTEOUS MAN--IF WE CAN KEEP HIM! ~ Illegitimi non carborundum..!
Up until the 1950s, men were rarely seen out and about without a hat sitting upon their head. Since that time, the wearing of hats has seen a precipitous decline.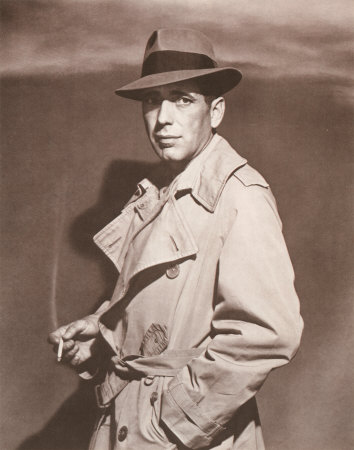 No one is precisely sure why. Some say the downfall of hats occurred when JFK did not wear a hat to his inauguration, thus forever branding them as uncool. This is an urban myth, however, as Kennedy did indeed don a hat that day.
Another theory posits that the shrinking size of cars made wearing a hat while driving prohibitively difficult. Most likely, the demise of hats can simply be traced to changing styles and the ongoing trend towards a more casual look……..
THE INDIANA JONES FEDORA…History, Etc…
http://indianajoneshats.net/indiana-jones-hat-history.asp
***
*****
MORE!!!!
via Men's Hats: Fedoras, Porkpies and the Derby | The Art of Manliness.