Home
>
Uncategorized
> Gunny G: BRING BACK THE HAT!: Men's Hats: Fedoras, Porkpies and the Derby | The Art of Manliness……
Gunny G: BRING BACK THE HAT!: Men's Hats: Fedoras, Porkpies and the Derby | The Art of Manliness……
BLOGGIN' BAD w/ Gunny G! ~ HEY! NO MORE PC, REMEMBER? ~AMERICA CANNOT BE GREAT AGAIN UNTIL THE STAIN, STIGMA, STENCH AND SHAME OF "THE PRINCE OF FOOLS" IS OFFICIALLY AND FINALLY BROUGHT TO JUSTICE, AINOs (AMERICANS IN NAME ONLY) EXPOSED, AND THE SWAMP FLUSHED! -POTUS .45 TRUMP COCKED and LOCKED!.....-ONE RIGHTEOUS MAN--IF WE CAN KEEP HIM! ~ Illegitimi non carborundum...
Up until the 1950s, men were rarely seen out and about without a hat sitting upon their head. Since that time, the wearing of hats has seen a precipitous decline.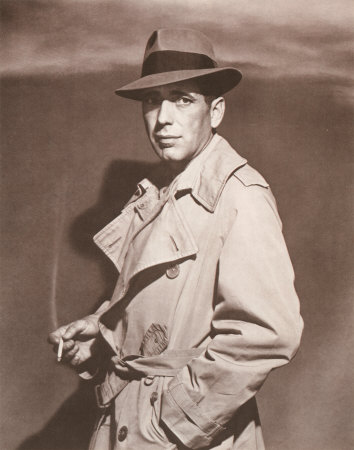 No one is precisely sure why. Some say the downfall of hats occurred when JFK did not wear a hat to his inauguration, thus forever branding them as uncool. This is an urban myth, however, as Kennedy did indeed don a hat that day.
Another theory posits that the shrinking size of cars made wearing a hat while driving prohibitively difficult. Most likely, the demise of hats can simply be traced to changing styles and the ongoing trend towards a more casual look……..
THE INDIANA JONES FEDORA…History, Etc…
http://indianajoneshats.net/indiana-jones-hat-history.asp
***
*****
MORE!!!!
via Men's Hats: Fedoras, Porkpies and the Derby | The Art of Manliness.